A great product only leads to great results when all pieces of the puzzle fall into place. With our decades of experience and knowledge, we know all about the perfect circumstances for the best cultivation result. To achieve this, our specialists work proactively. We're always ready for you, both as advisor and sparring partner.
Working method
Advice during the entire propagation process
We don't just advise our clients about paper pots, but about their entire propagation process. With our years of knowledge and experience, we know how plants grow and what they need. In close consultation with our clients – and with the desired cultivation strategy as a starting point – we develop made-to-measure GreenPlugs.

Reading plants
"When I walk through the greenhouse, I'm reading the plants", says our consultant Onno Boeren (pictured left). "I understand how they grow and what they need. I get a kick out of realizing the best grow possible together with the client."
Get in touch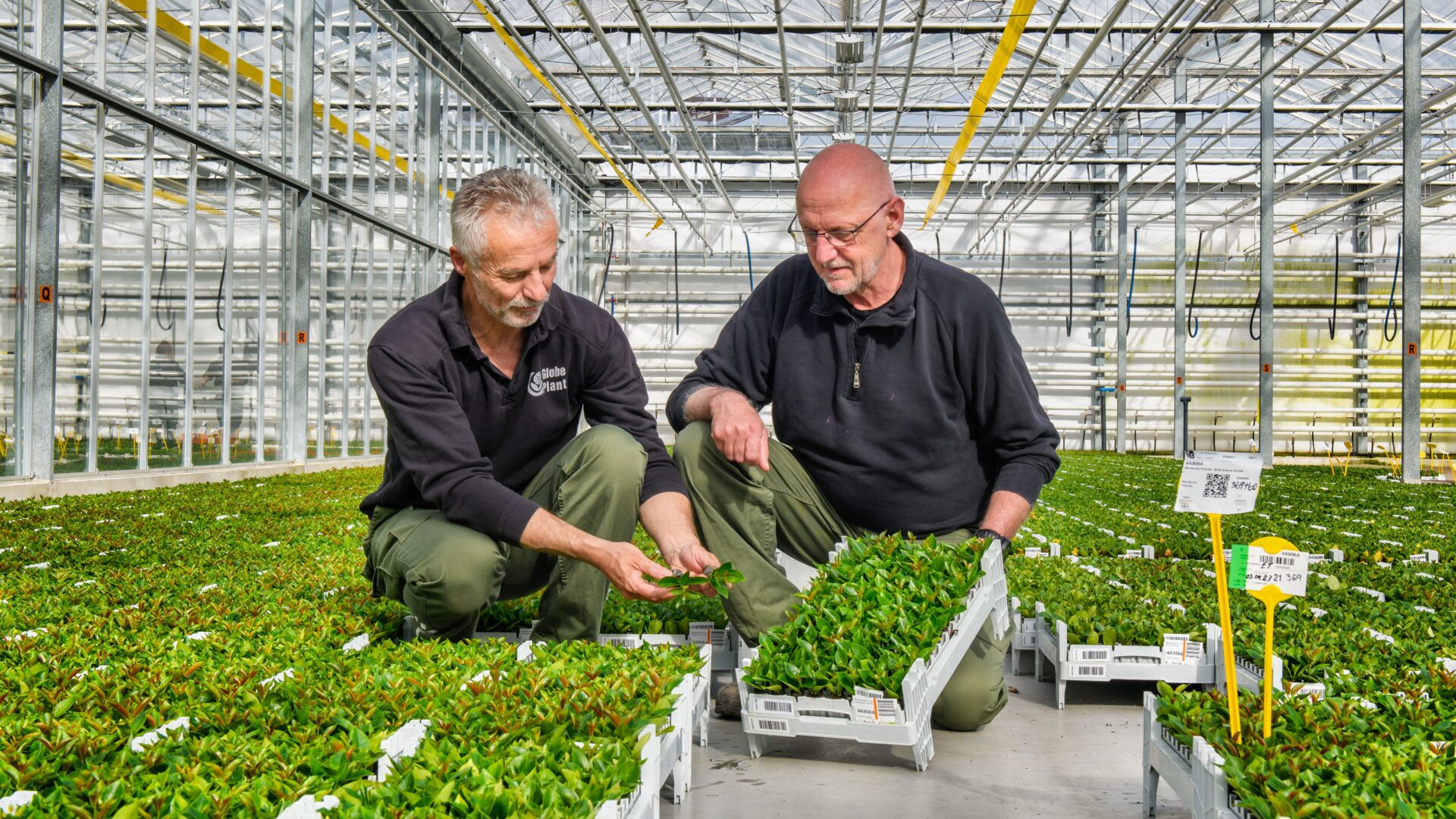 Working method
Coming up with the perfect tray
Trays play an important role in creating the ideal cultivation circumstances. That's why we are proactively involved in developing trays that meet your needs seamlessly. With proper drainage and aeration, perfectly suited to the crop and the desired plant density.

Every tray imaginable
We can fill practically every tray imaginable, and we always have our own types in stock as well. We can also advise you on the right way to package for maximum shelf life.
Discuss over the right kind of tray?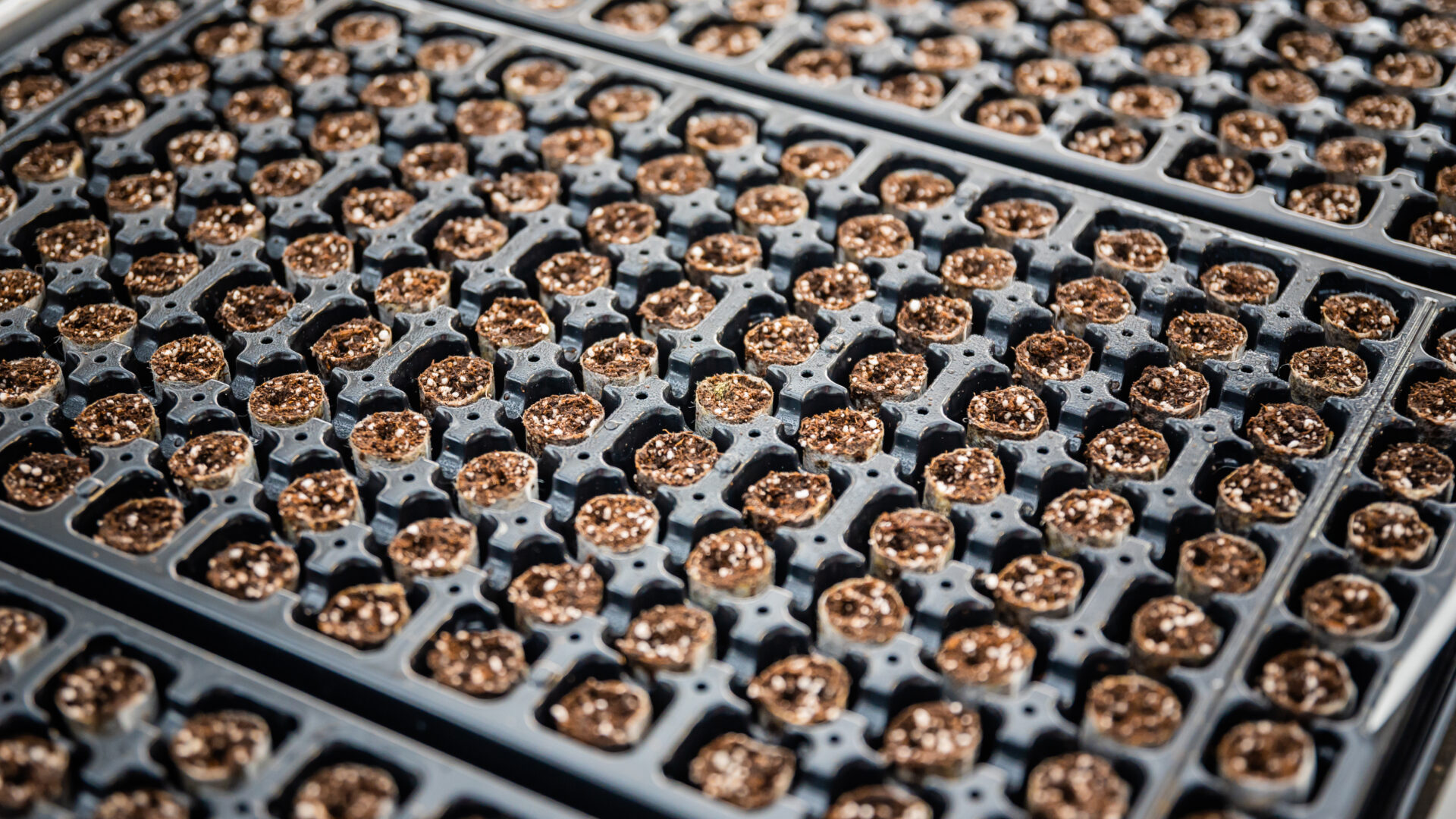 About Green Products
Our core values
Craftmanship, engagement and pragmatism; those are the 3 Green Products core values. They show up in everything we do and make.
Propogate the proper way…
…with craftmanship!
'The Mercedes among paper pots' and the center of expertise for young plant propagation. We're fully committed to these badges of honor every day. And we do all that's needed to achieve that. Not just by producing the best possible paper pots, but also with intensive support for you as a client. And we use over 30 years of knowledge and experience for your customers as well. That way, we achieve the greatest and best results together.
…with engagement!
Green Products stands for respect and engagement. Respect for you as a client, our employees and the environment. This also means we never pretend we're someone we're not, we always tell you the honest story. In short: what you see, is what you get! And hopefully what you see is an engaged and proactive partner in the propagation of young plants. We also keep the climate in mind, working towards a product(ion) that's as sustainable as possible.
…with pragmatism!
At Green Products, we work with a no-nonsense, pragmatic mindset. This enables us to change gears quickly and to respond to your needs effectively. We always look at possibilities, not at difficulties. We seize the opportunities that present themselves, but at the same time we realistically keep the ultimate goal in mind.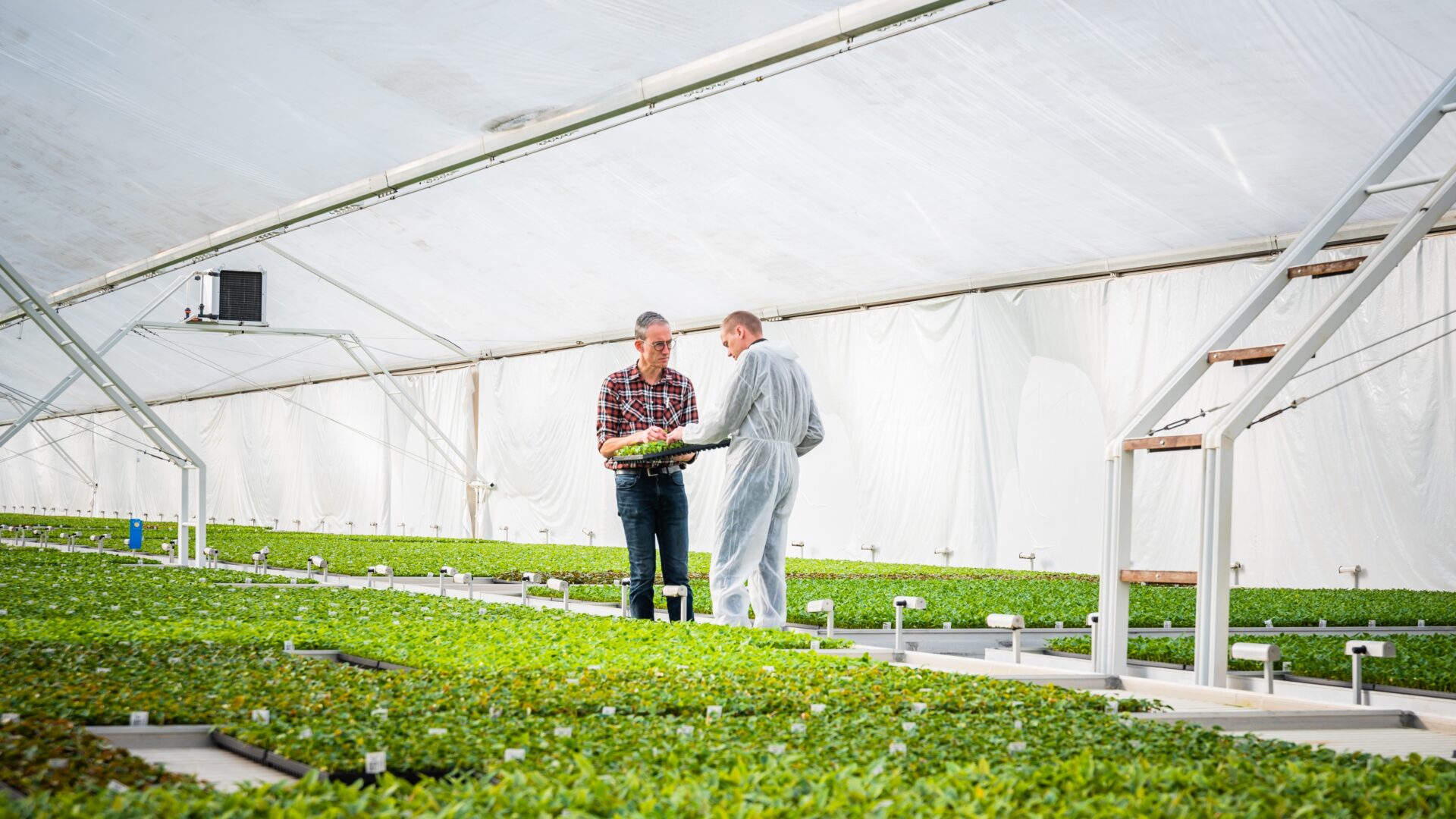 About Green Products
Vision & mission
Our mission
Developing and producing custom solutions in plugs, for propagators of young plants from seeds, cuttings and tissue culture all over the world.

Our vision
Green Products specializes in paper pots in the niche market of plugs for young plant propagation. Green Products progressively responds to developments and client needs. With motivated and engaged employees, Green Products wants to grow further in its role as sparring partner for professional growers (propagators) all over the world. We strive for a role as a specialist in the global production of young plants, with a sustainable, responsible and organic product.
Why GreenPlugs? 10 reasons to choose GreenPlugs!