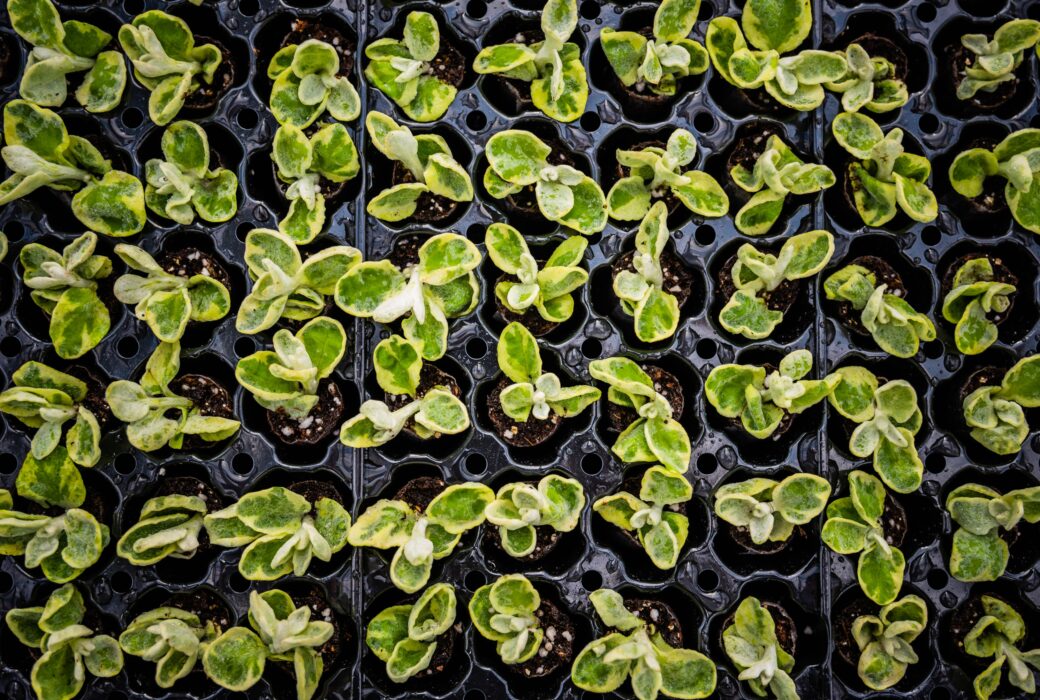 Schneider Youngplants is a renowned grower of young plants, such as the popular Petunia and Bacopa. Based in North Brabant, The Netherlands, Green Products assists this company with the best possible cultivation process. "The people at Green Products sincerely want to help and respond quickly," "If you need anything, you can contact them right away. In doing so, you're truly dealing with individuals, not a distant company", says productmanager Berjelle van Namen.
Until a few years ago, Schneider rooted its cuttings in trays of loose soil. In 2020, the company made the switch
to GreenPlugs. "With paperplugs, you can get the cuttings out of the tray much easier," Van Namen explains. "It allows us to sort more easily and our customers can easily transfer them to hanging baskets or pots. If a cutting in loose soil is not well-rooted, you can never remove the complete root system. This will immediately put you at a disadvantage."
Reliable and uniform
Schneider Youngplants finds that its cuttings root quickly in the 22 mm GreenPlugs. "As a result, we can
get them out from under the cover sooner," their Process Manager clarifies. "This reduces imperfections and helps ensure reliable delivery. Every tray and plant now matters. We know where we stand and can count on reliability and uniformity."
Personal approach
Throughout their production, Schneider experiences "smooth collaboration." Van Namen: "It's 'you ask, we answer' at Green Products. I issue a schedule; they make sure it is followed through. And if something doesn't go right, you can always
fall back on them. They will think of solutions or alternatives. They drop by regularly to check how everything is going –a very personal approach."
Perennial advancements
According to Van Namen, much more is in the works in terms of collaboration with Green Products. "In annuals, we have really proven ourselves as a company. Now we want to make our mark in the field of perennials. Together with Green Products, we will continuously develop in this field, using the best substrate mixture and trays." Van Namen laughingly says: "We are true nerds when it comes to that at Schneider. We believe, together with Green Products, we can make a difference with our perennials."
Why Greenplugs?
Smooth collaboration with dependable people
Fast and effective rooting of cuttings
Reliable and uniform delivery
Personal and quick contact