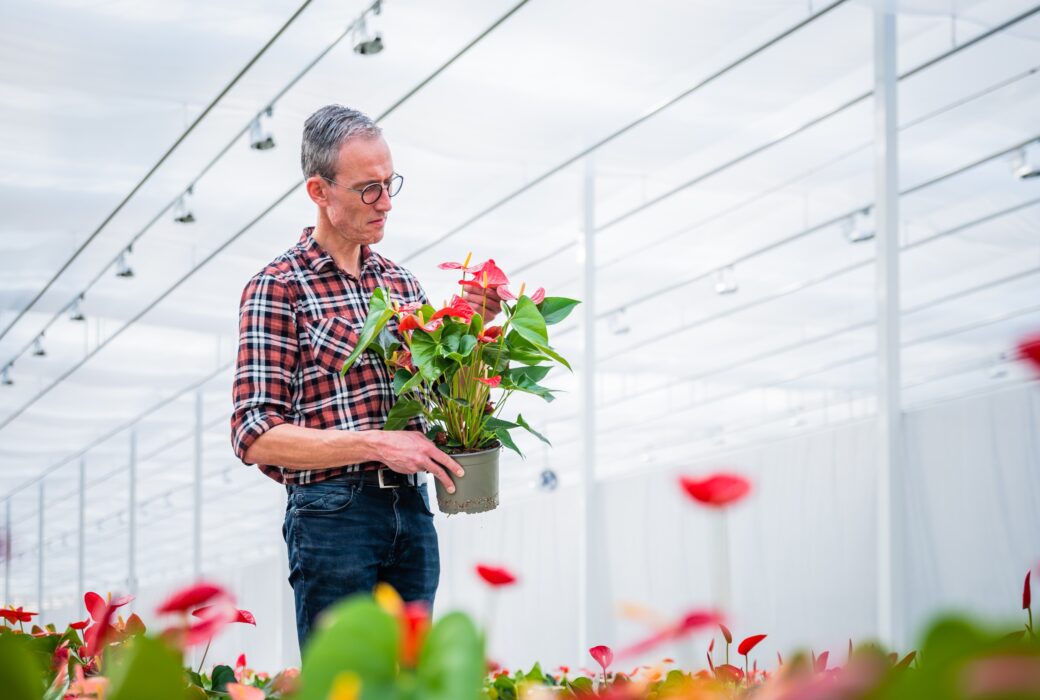 Anthura specializes in growing Anthurium and Orchids. Based in Bleiswijk, The Netherlands, Anthura is known for its high- quality young plants which are loved by growers worldwide. To offer these plants the best possible growth start, Anthura chose GreenPlugs in 2017.
Before choosing GreenPlugs, the company went through a lengthy testing period, trying out paperplugs and other soil
plugs from different companies. "It is very important," says Cultivation Specialist, Gerben van Vugt. "It concerns the cultivation of many Anthurium plants every week. So we have to make sure that we use a
good, reliable plug for this. That is the case with GreenPlugs."
Unique filling method of paperplugs
Van Vugt believes there are two main reasons for GreenPlugs' superior performance: "The first is the unique filling method of our 19 mm diameter paperplugs, with machines from the cigar industry. The GreenPlugs are filled evenly, resulting in a homogeneous structure. The airiness of GreenPlugs works well for an epiphyte like the Anthurium and watering is perfectly adaptable to that."
Thinking along throughout the entire process
The second reason, Van Vugt points out, is the input from Green Products. "They developed a custom plug
for us and continue to make the conditions as optimal as possible –Green Products is strong in that. Consultant, Onno Boeren, regularly visits to see what can be improved and provide technical advice."
The same goes for the paper used on the plug. "For example, we are looking at a different color of paper, together with Green Products," says Van Vugt. "So that it will be more visible to the cameras of our machinery."
Accessible organization
Anthura is pleased to collaborate with Green Products. "It is an accessible and highly-specialized organization," says Van Vugt. "At first we were a bit skeptical about this, but this has turned out to be an advantage. They have valuable expertise, an eye for quality, and take the time to contribute ideas on how to make improvements."
Why Greenplugs?
Consistency of plugs
Contribution of ideas throughout the growing process
Eye for quality and valuable expertise
Accessible organization